Oceanfront Weddings in Barbados
From intimate ceremonies to reception parties, The Fish Pot provides a spectacular setting overlooking the Caribbean Sea.
Working closely with you and our partners, we'll do everything we can to make your Barbados wedding truly memorable.
Ceremonies and Receptions
Set within a historic fort on a pristine stretch of white sandy beach on the Caribbean Sea, The Fish Pot Restaurant provides a magical backdrop for Barbados wedding ceremonies and receptions. From an intimate celebration for two to an elegant cocktail reception and dinner party, we can design a menu to suit both your preferences and budget. We will also put you in touch with our recommended partners to ensure every detail is taken care of - without the stress - leaving you free to enjoy an unforgettable day that's uniquely your own.
The Little Good Harbour Hotel and our sister property, The Atlantis Hotel, offer a Barbados Wedding package for couples wishing to get married during their stay in Barbados. Click to view package details, and please contact us for more details.
Private Functions & Group Events
The Fish Pot Restaurant is available for large groups and private functions for any special occasion.
For special events & private functions in Barbados please contact us using our enquiry form, or call us directly to discuss your plans.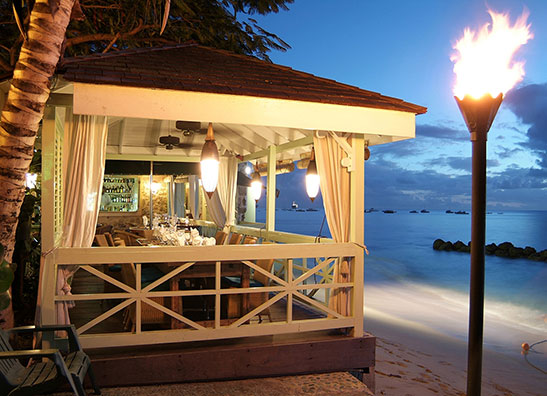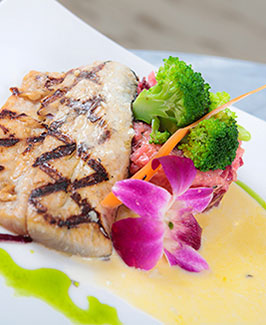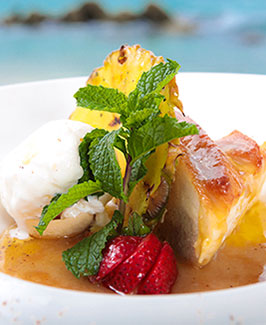 This small, low-key, relaxed and out of the way property lies on Barbados' sleepy north-west coast. It offers spacious, cottage-like suites equipped with full kitchens, and dining in The Fish Pot, a casual-chic beachfront restaurant that is one of the most appealing places to eat on the island.
Fred Mawer - The Telegraph UK - United Kingdom
"...an absolutely wonderful dining experience"
My husband, adult daughter and I had an absolutely wonderful dining experience here last evening. The food and service were excellent. It was lovely to have dinner with the sound of ocean waves in the background. We were in an alcove right on the beach! The dessert, cocoanut crumble, and also lemon pie were I think the best I've had anywhere. A very pleasant, casual atmosphere with top drawer food and service.
Elizabeth H - Canada
Thank you so much for a wonderful stay at Little Good Harbour. We simply enjoyed everything about our holiday from the moment you greeted us with a welcoming Rum Punch to the last delicicious lunch on the beach in the Fish Pot. You have built a wonderful business with care and attention to detail from the unfailing courtesy and 'can do' attitude of your staff to the beautiful local art and furnishings in the villas and gardens. Having never visited Barbados before we were so happy that we experienced you and the north of the island first. We will be back and we will have no hesitation about recommending you to everyone we know!
Chris & Sharon - United Kingdom
The Best restaurant on the Island! We visit Barbados every year and visit the Fishpot at least 6 times for dinner - it is a MUST! The food is really fabulous, the location is unbeatable and the staff are incredibly nice. The perfect spot for a relaxing evening - you will love it!!
Lynne and Adrian - United Kingdom